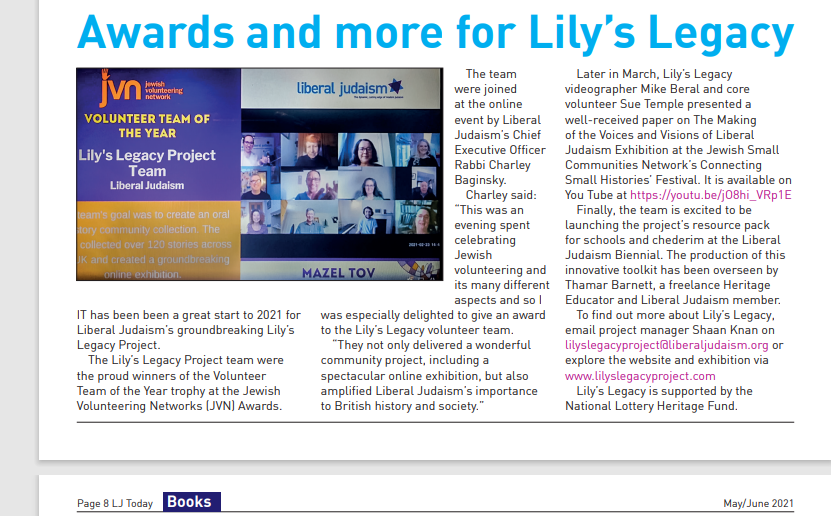 Read the full issue here: https://issuu.com/liberaljudaism/docs/lj_today_may_jun_2021
AWARDS and MORE 
It's been a great start to 2021 for Liberal Judaism's groundbreaking Lily's Legacy Project.
After a great panel at the online LIMMUD Conference in December 2021, which you can watch by clicking through here.
The Team were the proud winners of a Volunteering Team of the Year Awards trophy at the annual Jewish Volunteering Network (JVN) Awards. Please read more about this in the LJ Today article above, or re-watch on YouTube.
Later in March, team members Mike Beral and Sue Temple delivered a well-received talk at the Small Communities Conference
Watch the presentation CYBER HERITAGE. JEWISH HISTORY IN SOCIAL SPACE via Jewish Small Communities Network UK.
Finally, we are excited to be part of the Board of Jewish Deputies Hidden Treasures Archive – more about this soon!