In no particular order, meet our fantastic Steering Committee:
Hannah Taylor is currently Head of Operations at the Faith & Belief forum, the UK's leading interfaith organisation working with people of different faiths and beliefs in schools, universities, workplaces and community groups towards a society where people of all identities can be themselves in all settings. Passionate about diversity and inclusion, particularly in relation to faith and LGBT issues, Hannah previously worked at the Institute for Strategic Dialogue leading a project on using social media to tackle intolerance and inspire social change. Her career in interfaith began with her work as Community Development Officer at Kirklees Faiths Forum, an organisation which works to build interfaith relations and improve community cohesion in Kirklees, West Yorkshire. Before that, Hannah was part of the volunteer management team at Leeds Youth Offending Service. Hannah is a trustee at the Consortium, the UK's membership body for LGBT voluntary and community groups.  She is a listening volunteer for Switchboard, the LGBT+ helpline.  She previously sat on the board for Yorkshire Mesmac, one of the oldest and largest sexual health organisations in the country, and the steering group for Kirklees Council's LGBT Employee Network. Hannah has a BA (Hons) (International) in Philosophy and Religious Studies from Leeds University, where her studies included Moral Philosophy, Philosophy of Religion, Buddhism, Islam, the Hebrew Scriptures, Multiculturalism, and Muslims in Modern Britain.  As part of her degree, she studied abroad for a year at the University of South Carolina. Outside of work, Hannah likes playing squash, taking photos, the alternative drag scene, and binge watching Netflix.
Mike Beral has been a member of The Liberal Synagogue Elstree for over 30 years, having grown up at The Liberal Jewish Synagogue (LJS St Johns Wood). With his wife Penny they organised four of Liberal Judaism's biennial conference weekends. Recently retired from a career in IT, Mike is a keen videographer and photographer and plans to spend more time working with charities and non-profit organisations in this field. He is therefore delighted to be able to support the Lily's Legacy project.
Alison Turner. My parents were married in an Orthodox synagogue but sadly my mother died when I was 2 and I was brought up by my grandmother till I was 10 when my father remarried. My grandmother refused to bring me up Jewish so I was catapulted into the United Synagogue and a kosher home at the age of 10. I did not like being a spectator at services, but did learn to keep a kosher home and go to Cheder for a few years. I discovered Progressive Judaism at the Settlement Synagogue in London's East End. I cried when I found ordinary women in cardigans singing in the choir, rather than relegated to the upstairs or behind a screen. Then I found Rabbi Marcia Plumb at North London Progressive Synagogue and she found I was a qualified librarian and put me in charge of the synagogue library. That led to my current post of Archivist of Liberal Judaism at the Montagu Centre. Now I live in Hereford with my husband and young son, so I visit London once a month and am a member of the new Three Counties Liberal Jewish Community. We keep a kosher home though we may be the only ones in Herefordshire to do so, a big change from our previous life in Stamford Hill.
Pam Fox. My academic background is as a social historian. I studied Politics and History at Bedford College, University of London, Public and Social Administration at Brunel University and for a PhD in Social History at the London School of Economics. My main career was as a chief officer in local government and then as a senior civil servant in central government, advising the Local Government Minister. In 2005 I set up an independent consultancy company specialising in leadership development, change management and partnership working. During my career I wrote a several books and numerous articles on leadership and gender equality and spoke regularly at conferences and workshops. Over the last fifteen years I have become very involved in Jewish affairs and have developed a particular interest in Jewish history. In 2011 my book, A Place to Call My Jewish Home: Memories of the Liberal Jewish Synagogue 1911–2011 was published. It received a number of favourable reviews, including in the journal of the Jewish Historical Society of England. It was featured at Jewish Book Week in 2012. . In the same year I contributed a chapter, 'In the Footsteps of Lily Montagu', and a number of short pieces to Rachel Kolsky's guidebook, Jewish London. I am A Visiting Fellow at Leo Baeck College in which capacity I was awarded a prestigious, month-long fellowship by the American Jewish Archives in Cincinnati that I took up in May 201=In 2014 I published an authorised, full-length biography of Britain's first Liberal rabbi, Israel Mattuck, Architect of Liberal Judaism, which was favourably reviewed in several journals and shortlisted for an award by the Jewish Book Council in the United States.My history of the Jewish community of Golders Green was published by The History Press in November 2016 and has been reprinted several times. Based largely on oral history interviews, it has created widespread interest. I have been invited to give approaching talks 50 talks on my book, which has recently been released in Israel. I am now working full time as a researcher and writer specialising in Jewish history. In June 2017 I wrote an anniversary history of the Out and About Club, a club for disabled people, which for 50 years has met at the Liberal Jewish Synagogue. I am currently working on a biography of Reverend Isaac Livingstone who led Golders Green Synagogue for approaching forty years. This biography is scheduled for publication by Vallentine Mitchell in 2021 and on the hundred-year history of the Rinkoff Jewish bakery in London's East End.I am regularly asked to act as the external reader for potential books and to review books on Jewish history. I have a particular interest in oral history.
Kathrin Pieren read Italian language and literature; sociology; and politics at the University of Bern. She has an MA in Museum Studies from Newcastle University and a PhD in Modern history from the University of London with a thesis on British Jewish cultural history. She has worked in research management in Switzerland and in several museums in the UK, from 2012-2016 she was in charge of the Petersfield Museum and Flora Twort Gallery in Petersfield, Hampshire. Since 2016 she has been the Collections manager and curator (social and military history) at the Jewish Museum London.
Rabbi Dr Miri Lawrence-Cohen. Miri grew up in a Liberal Jewish home and her family are members of the Liberal Jewish Community. Miri was ordained in 1992 and has served a number of congregations as Rabbi. Miri has also worked in Jewish education throughout her career, including establishing a Jewish nursery in London. Miri is currently Rabbi at Reading Liberal Jewish Community. She recently completed a PhD examining Judaism in the post-war suburban home (1945-1979), which involved extensive oral history interviews, focus groups and archival research. She is currently writing a book based on her research.
Rabbi Janet Darley A graduate of Leo Baeck College in London, Janet was ordained in July 2009. She began serving South London Liberal Synagogue (SLLS) as its minister in 2008 while a final year student and continued to serve the community until the summer of 2016. Originally from Salt Lake City, Utah, U.S.A., Rabbi Janet moved to the UK in 1989. Before fulfilling a long-held dream of studying for the rabbinate, she was a Senior Lecturer in Economics at Kingston University and previously worked as an applied economist in local government in the United States. She has been active in a number of congregations both here and in the States and brings much knowledge and experience to her rabbinate. She is committed to the prophetic vision of social justice and the ethical monotheism espoused by the founders of the progressive Jewish movement. Rabbi Janet holds degrees in Economics, Public Administration and in Hebrew and Jewish Studies. She gained a distinction for her MA dissertation on European and American rabbinic sermons of the First World War.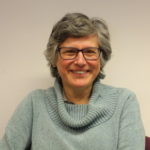 Rabbi Dr Margaret Jacobi has been the rabbi of Birmingham Progressive Synagogue since 1994. She grew up in a Liberal Jewish family, and was an active member of ULPSNYC (now LJY-Netzer). She studied medicine at Birmingham University and then started a career in medical research, obtaining a PhD in physiology and working for two years in St. Louis Missouri, USA. Whilst in St. Louis, she decided to embark on her long-held aim of studying for the rabbinate. Her studies included two years at the Reconstructionist Rabbinical College in Philadelphia. Her final year, at Leo Baeck College, included a thesis about medical aspects of the Talmud. Rabbi Jacobi enjoys the diverse challenges and opportunities which congregational work offers, especially in a multi-cultural city like Birmingham. She enjoys working with all age groups, from toddlers to the oldest members. She shares with her community an ethos of welcoming anyone who wishes to identify with or explore their interest in Judaism. She has maintained her interest in medicine and has published papers on Jewish medical ethics, most recently 'The Challenge of Genetic Research' in 'Aspects of Liberal Jewish Thought'. She has a PhD in Talmud.
Tony Kushner is Professor in the Parkes Institute for the Study of Jewish/non-Jewish Relations and History Department at the University of Southampton. Educated at the University of Sheffield (BA and PhD) and the University of Connecticut (MA), he was formerly historian for the Manchester Jewish Museum. He then moved to Southampton to be director of the Parkes Institute in 1986, developing it to be one of the largest centres for Jewish studies in Europe. He is the author of eight monographs, including The Holocaust and the Liberal Imagination: A Social and Cultural History (Blackwell, 1994); The Holocaust: Critical Historical Responses (with Donald Bloxham, Manchester University Press, 2005); Remembering Refugees: Then and Now (Manchester University Press, 2006 and Anglo-Jewry since 1066: Place, Locality and Memory (Manchester University Press, 2009). His most recent book is The Battle of Britishness: Migrant Journeys since 1685 (Manchester University Press, 2012). He is currently working on a study of the construction of ethnicity in the British armed forces and two books relating to the Holocaust: Journeys from the Abyss: The Holocaust and Forced Migration and, with Dr Aimee Bunting, Co-Presents to the Holocaust. He is co-editor of the journal Patterns of Prejudice and deputy editor of Jewish Culture and History.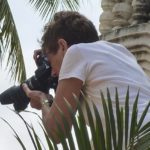 Mary Humphrey I am a photographer who embraces challenges. I am a collaborative photographer who relishes working with people where relationships are established and maintained. My camera has enabled me to meet diverse sections of the community. An integral element of being an effective photographer is learning and obtaining an understanding of issues, which surround my subjects. This challenging process has made an impact on my development as a photographer. Having enjoyed a fulfilling and successful career in the world of teaching and education, my interest in photography was ignited whilst living in California. My formal photography education started at the College of San Mateo, which resulted in being invited to join the fraternity of the Phi Theta Kappa Honour Society. On returning to England, I continued my photographic development as a student at the Cambridge School of Art, where I was awarded a 1st Class Honours Degree (2011). Having now gained a distinction in a Printmaking M.A. (2014) at the Cambridge School of Art, my objective as a photographer is to continue collaborating with those whose stories are neglected. Through exhibitions and presentations my intention is to stimulate discussion and questions, within the frame and outside the frame, about those whom I photograph. My photographic style blurs the boundaries between portraiture and social reportage. Although I continue to find processing and developing images in the dark-room (colour and black/white) to be exciting and satisfying I now incorporate digital imaging within my portfolio. Projects continue to be shot with film ( 120/35mm) in conjuction with digital photographs. Indeed I am delighted to be able to foster young students' enthusiasm for dark-room activities whilst teaching at The Leys School in Cambridge.
Sally Bevan, Senior Archivist, London Metropolitan Archives
Dr Barbara Warnock, Senior Curator and Head of Education, The Wiener Library
Rosita Rosenberg, Liberal Judaism
Dr Verusca Calabria is an interdisciplinary qualitative researcher working across the Social Sciences and Humanities, and an experienced Oral History practitioner. Her research interests encompass psychosocial approaches to mental health, behavioural research methods (oral history and participatory action research), patient and public involvement (PPI), the history of mental health care.
Professor Gavin Schaffer, University of Birmingham. I am a specialist in race and immigration history and have a particular interest in racial science, race and the media and the history of racial violence. My present research also focuses on constructions of Jewish history and the treatment of minorities in Britain during the Second World War.